Did you come to our Makie on 16 June? If so, thank you – it was great to see you.
Sorry if you missed it. It was great fun. Hope to see you at future events.
Big thanks to Catherine Hill and Chris Spalton for leading the sketching and doodling.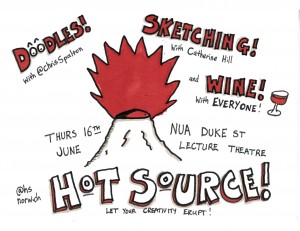 Thank you Chris for this Sketchnote poster.
We sure most of you had fun. The room was certainly buzzing with laughter and conversation.
Here are two images of some of the creativity that was unlocked on the night. Just click on them to enlarge them.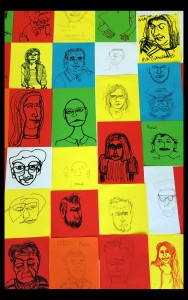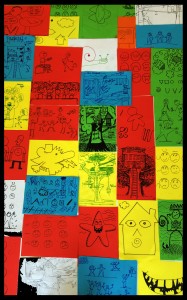 Thank you to Norwich City Council's Econ Dev Team for sponsoring the wine. And thank you NUA for hosting the event in your lovely Duke Street building.
Now book your place at our next event in September – it could be a Filmie.